The Bobcat® Skid Steer, Excavator, and Trencher Parts You Need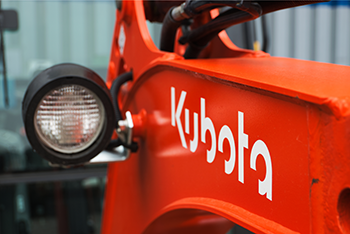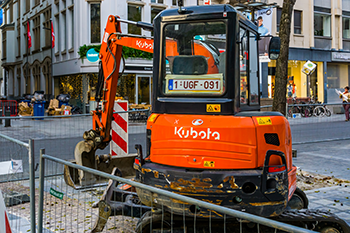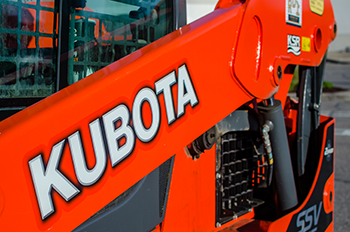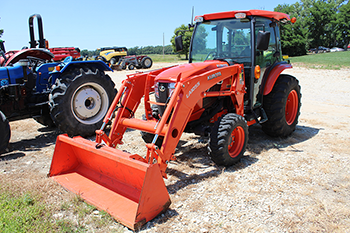 Bobcat® got its start back in the 1950s when Louis and Cyrus Keller had their own company called Keller Welding and Repair. A local turkey farmer explained his need for a compact piece of equipment that was small and light to work in tight spaces, and the Kellers built a delivered a three-wheeled compact loader with a belt-driven transmission in 1956. By 1958 they replaced the belt-driven transmission with a much better clutch-based transmission and started making what they called the Melroe M60 loader marketed through the Melroe Manufacturing Company in Gwinner, North Dakota. By 1960 they were making the world's first skid steer loader (the four-wheeled M400) and started using Bobcat® as the brand name in 1962. After being purchased by the Clark Equipment Company in 1969 and then Ingersoll-Rand in 1995, the Doosan Group of South Korea purchased Bobcat in 2007 and remains the parent company today.
Abilene Machine Farm Equipment Replacement Parts for Daily Peak Performance
Bobcat® is well-known today for its compact, versatile equipment and machines for farms and construction operations. It manufactures small but powerful loaders, excavators, tractors, utility vehicles, work machines, telehandlers, and all kinds of highly functional attachments for each those types of machines.
When you need quality Bobcat® replacement parts, Abilene machine delivers. Easily find what you need by using the search bar located at the top of every page of our website. Our whole database of parts is available online and you can quickly filter search results by make, model, equipment type, and category. If you know the OEM reference code, part number, or SKU, try using our Advanced Search page. If you're not seeing what you need, please contact us – we love helping our customers find what they're looking for!
Find the Bobcat® Skid Steer Parts You Need Here at Abilene Machine
Bobcat® is the company credited with inventing the skid steer loader, and it now sells more of them than any other company in the world. There are a dozen different skid steer loaders available, ranging in weight from just 750 pounds for the smallest up to 3,950 pounds for the largest. And there are upwards of 75 different attachments available for each model that help hardworking farmers accomplish an incredible variety of tasks.
The range of 100+ parts available through Abilene Machine for Bobcat® skid steer loaders covers the most common needs for these hardworking machines. Radiators, starters, alternators, water pumps, hoses, condensers, compressors, belts, blower motors and wheels, seat assemblies, more than a dozen diesel engine major overhaul kits, bucket cylinders, and more.
Use the handy search bar at the top of every page of our website to easily find the parts you need. Quickly filter our database of agricultural equipment parts by make, model, equipment type, and category. You can also feel free to contact us for any help finding what you need.
Get the Bobcat® Excavator Parts You Need from Abilene Machine
Bobcat's lineup of excavators currently includes 12 different models ranging in weight from the smallest at 2,593 pounds up to the largest weighing in at just under 35,000 pounds. This unprecedented range of sizes mean any farmer or construction operation can get the right machine to suit their needs based on the optimal combination of such factors as dig depth, arm configuration, and tail swing style. The excavators made by Bobcat® are compact and powerful, and can also accept more than dozen different innovative, specialized attachments to do a whole lot more than just digging holes.
By far the most common parts needed for these workhorse excavators are diesel engine major overhaul kits. Abilene Machine has 14 different overhaul kits to cover the broadest range of Bobcat® excavator engines as possible. These kits include all the components you need, including rod bearings, main bearings, thrust washers, crankshaft bushing, head gasket set (in some cases the head gasket itself must be purchased separately), conversion gasket set, and piston assemblies (pistons with rings, piston pin, snap rings). Also available for Bobcat® excavators is a 12-volt alternator, a hydraulic oil cooler, and a compressor.
Your Bobcat® Trencher Parts are Available Through Abilene Machine
Bobcat® trenchers make short work of projects that involve cutting into the ground to create trenches in all kinds of soil conditions, including tough rocky soil. The various models of trenchers made by Bobcat® allow trenching to take place at whatever depth and as close to buildings as may be needed. The parts most often needed to keep Bobcat® trenchers in good working order are starters and alternators – and they also tend to work in a range of other Bobcat equipment based on the engine type.
Our standard 12-Volt Starter works on the Bobcat® T200 Trencher with a Deutz® MF4M1011 Engine, which means it can also be used with 18 different skid steer loaders with that type of engine. Our Delco 12-Volt Starter works o the Bobcat® 3023 trencher as well as several different loaders, skid steer loaders, and wood loaders. We also have a 12-Volt Alternator (55 amp, IR/EF, counterclockwise rotation) that works on a wide range of Bobcat machines, including both the 3022 and 3023 trenchers, two dozen different skid steer loaders, a dozen different excavators, and nine different industrial tractors.
Equipment Types
Categories