Find the Massey Ferguson® Tractor and Combine Parts You Need Here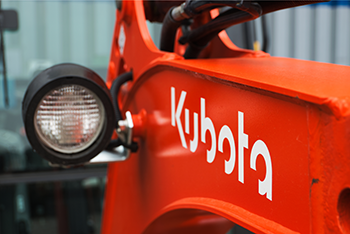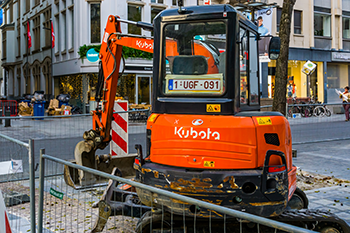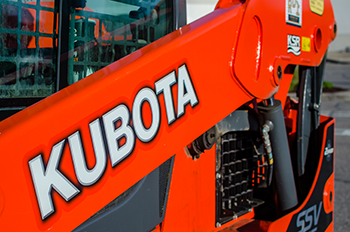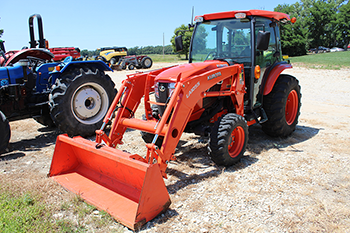 Daniel Massey started making farm equipment in 1847 as the Newcastle Foundry and Machine Manufactory in New Castle, Ontario, Canada. The fledgling company made some of the world's first mechanical threshers. Danie's son, Henry George "Harry" Massey was the one who renamed the company in 1879 to Massey Manufacturing Company. The company quickly became one of the most well-known Canadian brands and sold its equipment internationally. Then in 1891 it merged with rival company A. Harris, Son and Company to become Massey-Harris. In addition to threshers and reapers, the company started making tractors in the 1930s.
The 1930s is also when British agriculture machinery company Ferguson-Brown started making tractors. Massey-Harris and Ferguson-Brown merged in 1953 to become Massey-Harris-Ferguson, but shorted the name to Massey Ferguson five years later in 1958. Old-time farmers might even be able to remember what became a popular jingle for the company: "He's a get-up-early, keep-'em-rollin', Massey Ferguson kind of a man." In 1995 Massey Ferguson was purchased by AGCO Corporation, which remains its parent company to this day.
Ag Replacement Parts from Abilene Machine for Optimal Performance
Keeping a farm of any size profitable in the 21st-century is no small task. The management advice to "work smarter, not harder" simply doesn't apply to farming. Farmers don't have the luxury of choosing between the two – they have to work both harder and smarter to survive. Getting the most work possible out of each piece of equipment is a must, which means that equipment has to be kept in good working order for peak performance every day.
Any piece of equipment that sits idle when it's needed because it needs repairs is like opening up your wallet and letting the wind carry off your heard-earned dollars. This is why Abilene Machine's goal is to make affordable, reliable agriculture replacement parts available as quickly as possible when farmers need them most. Most of huge selection of parts are made by FarmTuff® to meet all the OEM specifications and standards. High quality and affordability are the name of the game at Abilene Machine.
Finding the quality Massey Ferguson® equipment parts you need is as easy as using the search bar you can see at the top of every page of the Abilene Machine website. We've put our entire vast database of parts online so you quickly filter search results by make, model, equipment type, and category. If you know the OEM reference code, part number or SKU you need, take advantage of our Advanced Search page. If what you need doesn't appear, please feel free to contact us – our customer service representatives are always ready to help!
Get all the Massey Ferguson® Tractor Parts You Need from Abilene Machine
Massey Ferguson tractors have been a leading brand-name around the world for decades. Some even claim there are more Massey Ferguson tractors in existence than any other brand, though these claims are difficult to verify.
Massey-Harris was smart to merge with Ferguson-Brown back in the 1950s. Ferguson was the company that invented the three-point linkage or three-point hitch that allowed hitched implements to be powered by hydraulics and controlled from the tractor rather than with separate controls. When the Ferguson patents finally expired in the 1960s, the company's three-point hitch system became the industry standard. Other innovations included the first tractors with single-wheel brakes that allowed for tighter turns by braking the inside wheel, as well as tractors with four-speed gear boxes with integrated differential and hydraulic systems.
The Massey Ferguson line-up of modern tractors today includes two models of sub-compact tractors, three models of compact tractors, three models of utility tractors, five models of mid-range tractors, and four models of high horsepower row cropping tractors. This is why you'll find more than 860 replacement parts available through Abilene Machine.
Don't worry, we don't expect you to waste your valuable time sifting through a whopping 73 pages of Massey Ferguson replacement parts to find what you need. All you have to do is use the search bar you see at the top of the page. You can quickly filter down our huge database of parts by make, model, equipment type, and category. If you already have a SKU, part number, or OEM reference code, use our Advanced Search page to get there faster. And if you need help, by all means contact us!
The Massey Ferguson® Combine Parts You Need are Here at Abilene Machine
Massey Ferguson (when it was Massey-Harrison) revolutionized grain harvesting thanks to an engineer at Massey named Tom Carroll. His work allowed Massey to produce the world's very first self-propelled combine in 1938. They called it the No. 20. Unfortunately, this first prototype was so expensive to make and so heavy that it wasn't practical to mass-produce it. After a few years of adjustments, however, the Massey-Harris No. 21 Combine was mass-produced to great success.
Today Massey Ferguson offers two models of axial rotary combines, two models of flexible draper heads, and three models of corn heads, along with pickup heads and flex heads.
With 42 pages listing more than 500 Massey Ferguson combine replacement parts made to OEM specifications by FarmTuff®, you'll want to use the search bar at the top of the page to quickly hone in on the parts you need. Filter our vast online database of parts by make, model, equipment type, and category. Use our Advanced Search page if you already have an OEM reference code, SKU, or part number. And please don't hesitate to contact us – we're here to help!
More Massey Ferguson® Ag Parts Available Through Abilene Machine
Looking for more Massey Ferguson® parts? Use the links below to explore what we have available for Massey Ferguson® headers, rims, swathers, tillage equipment, balers, and universal products.
Equipment Types
Categories