Ag Parts Built to Last and Shipped Fast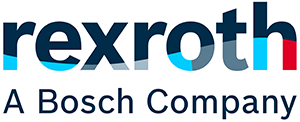 Abilene Machine is proud to offer hydraulic pumps and selective control valves by Bosch Rexroth®. Their products are best in class and trusted by major manufacturers like John Deere®, Case IH® and New Holland®. Many OEMs use Bosch Rexroth® pumps in new equipment straight from the assembly line.
If you need a replacement, trust Abilene Machine for top hydraulic parts at farm-friendly prices. We offer:
Hydraulic pumps and motors
Hydrostatic motors and pumps
Remote valves
And more
These highly engineered parts are built to the highest standards and designed for precision, reliability and efficiency. If you need a replacement for hydraulic parts, shop Abilene Machine for original Bosch Rexroth® parts at affordable prices.
Click here for more information about Bosch Rexroth® hydraulic pumps.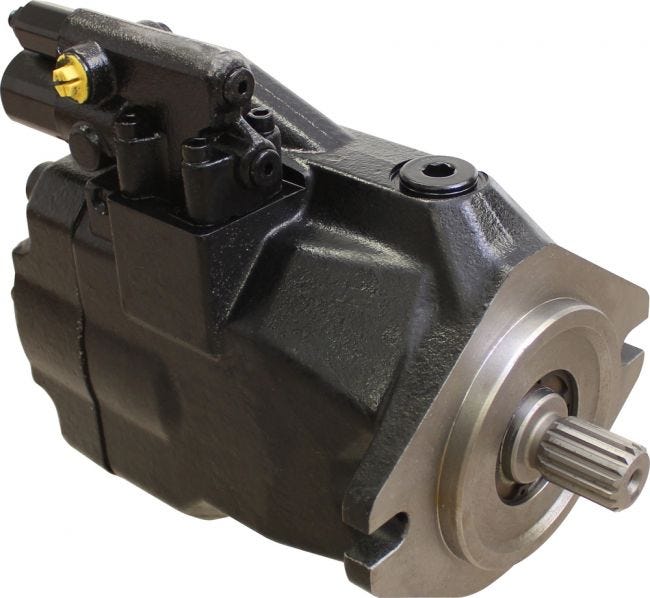 HYDRAULIC PUMP FOR JOHN DEERE® TRACTOR, RE214405
John Deere® Tractors - 8120, 8220, 8320, 8420, 8520 (All ASN 016169)
OEM Reference Number: RE214405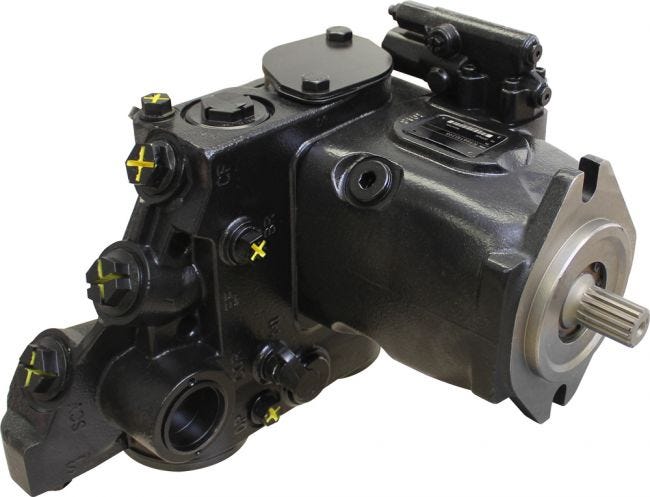 HYDRAULIC PUMP FOR JOHN DEERE® TRACTOR, RE565038
John Deere® Tractors - 8130, 8225R (BSN 054000), 8230, 8235R (BSN 054000), 8245R (BSN 054000), 8260R, 8270R, 8285R, 8295R (BSN 054000), 8295RT, 8310R, 8310RT, 8320R, 8320RT (BSN 907101), 8330, 8335R (BSN 090001), 8335RT, 8345RT (BSN 907101), 8360R, 8360RT, 8430, 8530
OEM Reference Number: RE565038, PG204250, RE210847, RE258467, RE275747
HYDRAULIC PUMP FOR CASE IH® AND NEW HOLLAND® TRACTOR, 87538174
Case IH® Tractors - Magnum 235, Magnum 250, Magnum 260, Magnum 280, Magnum 290, Magnum 310, Magnum 310 Rowtrac™, Magnum 315, Magnum 340, Magnum 340 Rowtrac™, Magnum 370, Magnum 380, Magnum 380 Rowtrac™
Ford®/New Holland® Tractors - T8.275, T8.300, T8.320, T8.330, T8.350, T8.360, T8.380, T8.380 SmartTrax™, T8.390, T8.410, T8.410 SmartTrax™, T8.435, T8.435 SmartTrax™
OEM Reference Number: 87538174, 87538166
HYDRAULIC PUMP FOR CASE IH® TRACTOR, 87442128
Case IH® Tractors - Magnum 215, Magnum 245, Magnum 275, Magnum 305, Magnum 335, MX215, MX245, MX275, MX305
OEM Reference Number: 87442128