Great Plains® Replacement Parts for Consistent Performance
Peak Productivity with Great Plains® Agriculture Replacement Parts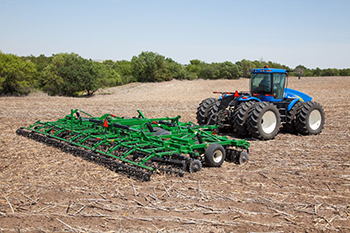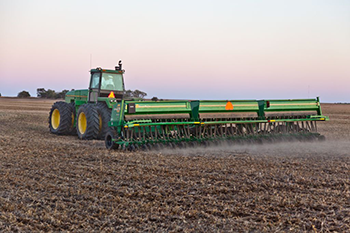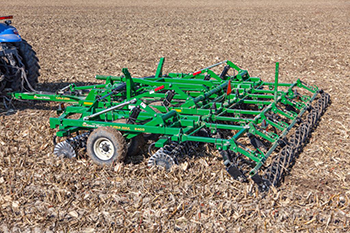 Great Plains® Ag (a division of Great Plains Mfg. Inc.) is a relative newcomer to the agricultural equipment landscape, having been founded in 1976. It specializes in seeding equipment such as grain drills, planters, vertical tillage and conventional tillage equipment, and compact drills. Headquartered in Salina, Kansas, Great Plains has manufacturing plants across north-central Kansas in Salina, Ellsworth, and Tipton.
The Great Plains® research and development facility is in Assaria, Kansas, where the latest computer-aided design technologies are utilized to continuously design new and innovative equipment to help farmers get the ground prepped and the crops sown in record time. When a prototype is built, it is then rigorously tested in the lab, on a test track, and then in various real-world highly-demanding field conditions. The company also doesn't trust delivery to a third-party. Its Great Plains Trucking division consists of a fleet of 75 trucks to ensure equipment is delivered on-time and arrives in the same condition as when it left the plant.
The lineup of Great Plains® equipment are about more than just being very well-built. They are specifically designed around its 5-principle Systems Approach to agronomy: Farmers who follow these steps will undoubtedly see increased yields. The steps include Fall Vertical Tillage, Spring Vertical Tillage, Nutrient Placement, Planter Accuracy, and Twin-Row Spacing. After all, reaping an abundant harvest is impossible without the science of seedings, which is where Greate Plains® excels.
If your farm relies on Great Plains® equipment, you can also depend on Abilene Machine to get the replacement parts you need to ensure smooth, efficient productivity. Abilene carries FarmTuff® ag replacement parts made to meet all OEM specifications and requirements. Our entire database of agriculture parts is available to be searched online. You'll find a search/filter bar near the top of every page of our website to select the make, equipment type, model, and category you need. You can also try the Advanced Search page if you have a part number, SKU or OEM reference number for the part you want. If you don't easily find what you need, please contact us
Great Plains® Planter and Drill Parts for Fast Planting and Seeding
Great Plains® makes a dozen different kinds of Yield-Pro planters, six different air drills, eight models of compact drills, and eight different lines of regular drills. Abilene Machine offers an array of planter and drill parts made by FarmTuff® to meet all OEM requirements and specifications. The drill and planter replacement parts we carry include disc opener bearings, caps, packer wheels, coulter blades, wheel rims (steel and plastic), gauge wheel tires, gauge wheel assemblies (rims and tires), drill disc assemblies, double disc opener bearings, sensors (seed flow, population, sensor test tool), seed firmers, smooth crown tires, disc opener assemblies, slotted scrapers, and press wheel bearings.
Easily find the Great Plains® planter and drill agriculture replacement parts you need by using the search bar you'll find at the top of every page of the Abilene Machine website. Filter results from our gigantic ag parts database by make, equipment type, model, and category. If you have a specific part number, SKU or OEM reference number, go ahead and try our Advanced Search option. If at any point you need assistance finding the Great Plains® replacement parts you want, please don't hesitate to contact us for help.
Groundbreaking Soil Preparation with Great Plains® Tillage Parts
Great Plains® produces equipment for both vertical and conventional tillage. Why do some farmers choose vertical tillage? The main reason is because it produces a uniform, unrestricted soil profile to promote maximum root development leading to better yields. For those who prefer to stick with tried-and-true conventional tillage, the Great Plains® products are distinguished from competitors their unconventional features. The company makes six different vertical tillage models and 11 different conventional tillage models. The tillage replacement parts available through Abilene Machine include DP Series Double Points drop-forged for superior wear-ability, plain-edged double-bevel disc blades, and Vortex® coulter blades.
Keeping your Great Plains® tillage equipment in good working order is critical for meeting your farm's productivity goals when it matters most – getting the ground ready for planting and sowing. Abilene Machine carries several Great Plains® tillage replacement parts you might need. Find them easily from any page of our website through the handy search/filter bar where you can select the make, equipment type, model, and category you need. If you already have a SKU, part number, or OEM reference number, give our Advanced Search page a try. If you're not seeing the tillage parts you need, you should always feel free to contact us for help. We'll ensure you get the ag parts you want so you can get back to work.
Equipment Types
Categories