Diagnostics for Agricultural Machinery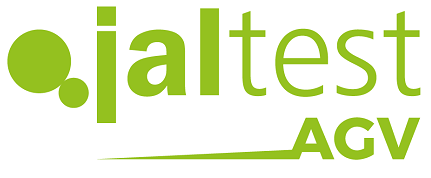 Abilene Machine is proud to offer state-of-the-art diagnostics equipment by Jaltest®. Whether you run a large farming operation or are a dealer serving farmers, these advanced systems will help you speed up the repair process so you can get back to the work at hand.
With Jaltest®, you can scan machine systems, identify error codes and access technical diagrams for more than 2,000 makes and models. The easy-to-use interface simplifies troubleshooting, so you can make repairs fast and reduce downtime in the field.
In addition to running diagnostics, you can:
Troubleshoot by error code or symptom
Track maintenance and technical data for multiple pieces of equipment
Access technical diagrams
US based customer support
Jaltest® makes it easier to keep your equipment running smoothly.
Click here for more information about Jaltest® and its product offerings.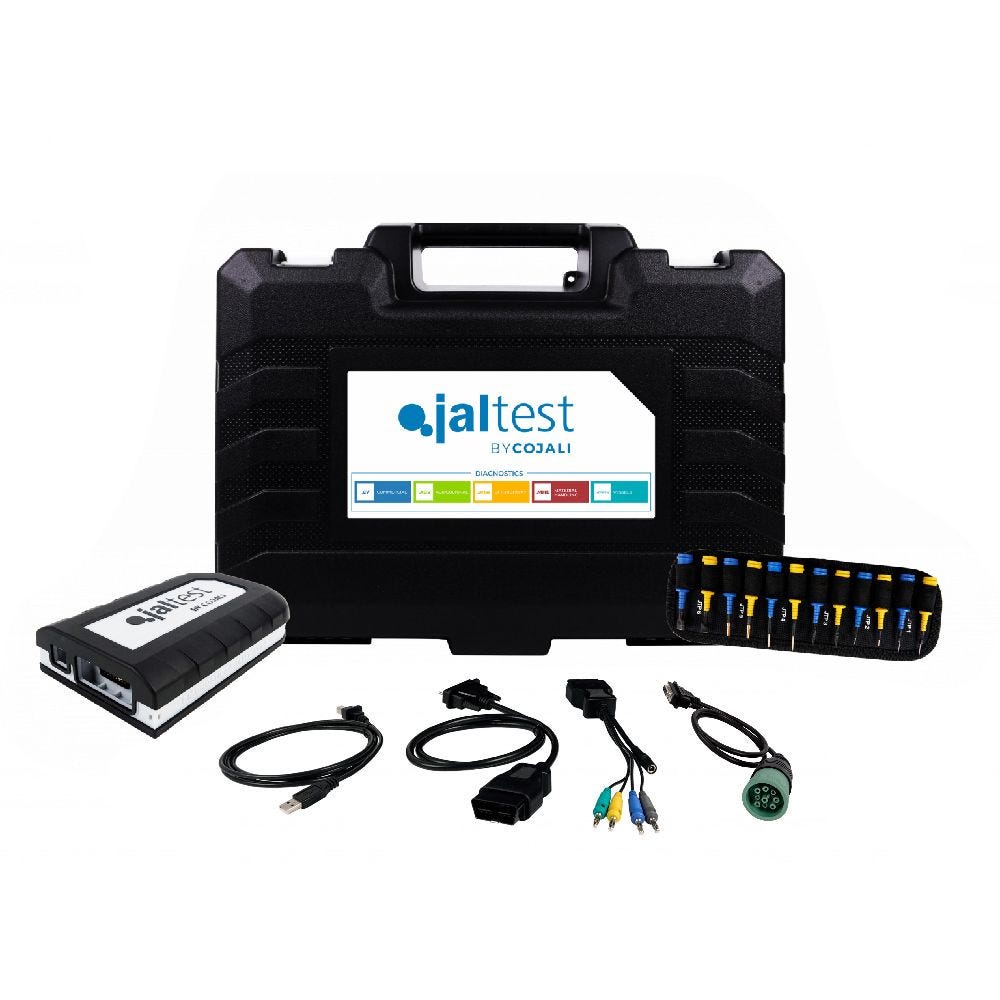 JALTEST AG AND OFF-HIGHWAY DIAGNOSTIC SCANNER KIT
Covers 177 equipment brands and more than 3,500 specific models of Skid Steers, Loaders, Cranes, Dozers, Dump Trucks, Backhoes, and more.
Price: $5,780.00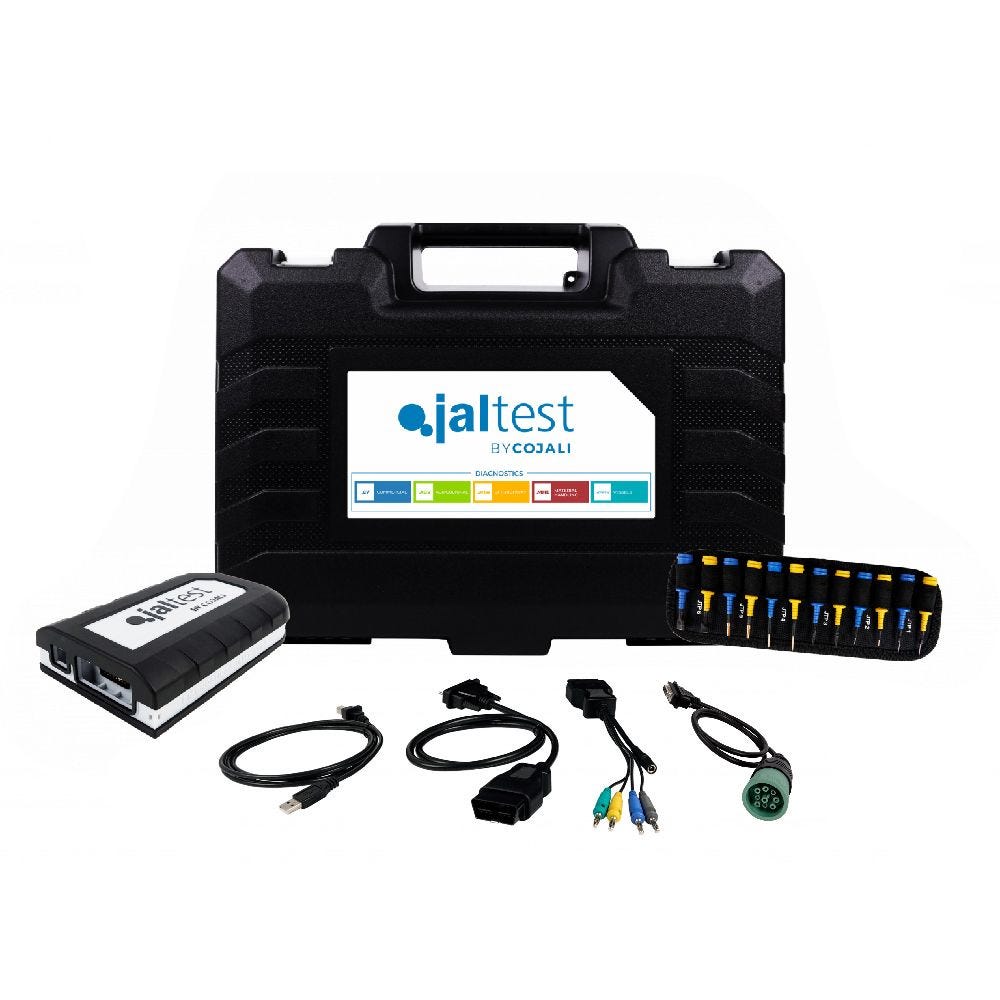 JALTEST AGRICULTURAL VEHICLE DIAGNOSTIC SCANNER KIT
Covering up to 123 different brands of Ag and other off-highway equipment such as tractors, combines, harvesters, sprayers, implements and more.
Price: $4,120.00
JALTEST® RUGGED COMPUTER LABTOP
Features:
- Compact and light
- Fast connectivity
- Ergonomic design
Price: $2,260.00
JALTEST COMMERCIAL VEHICLE DIAGNOSTIC KIT WITH MULTIPIN
This kit can connect to 121 brands, 4,072 models of trucks, trailers, busses, pickups, and drivetrain manufacturers like Cummins®...
Price: $7,550.00