TRACTOR, COMBINE AND OTHER AG PARTS BUILT TO LAST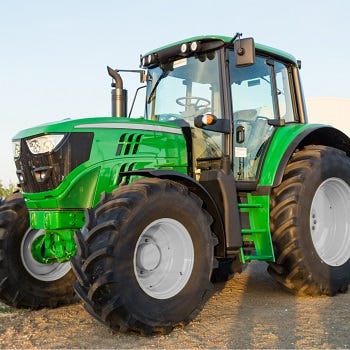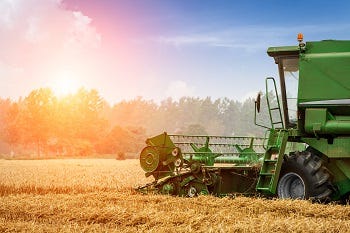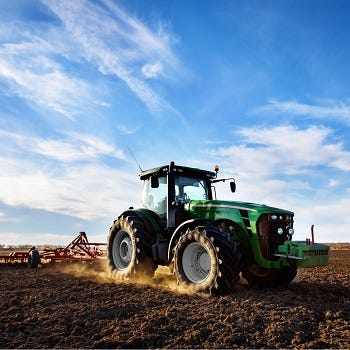 SHOP BY EQUIPMENT TYPE
ABOUT OUR JOHN DEERE® PRODUCTS
If you own a John Deere®, you probably bleed yellow and green. With good reason! They're the gold (and green) standard for agricultural equipment. But no matter how great your equipment is, farm work is no joke and your equipment will eventually show wear and tear.
At Abilene Machine, we're committed to helping make your investment last with replacement parts that are up to the task of farm life. We have a great selection of new, used and remanufactured parts for John Deere® tractors, combines, planters and more. That means you can find the part you need at a price you can afford. If your farm relies on John Deere® equipment, you can rely on Abilene Machine to keep your equipment in top shape with high quality replacement parts for every budget.
Abilene Machine aftermarket parts meet all OEM specifications and requirements. Our FarmTuff® parts are rugged enough to stand up to the wear and tear of heavy farm use.
AFTERMARKET PARTS FOR REPAIR AND MAINTENANCE
Our mission is to help bring value to farmers. That means making sure your equipment is running smoothly all season, every season. We know John Deere® is committed to helping you bring in the best possible harvest. We're committed to getting you the parts you need when you need them to make that possible. That's why we carry more than 100,000 parts nationwide. Our most popular John Deere® parts include:
Air Conditioning & Components
Augers
Axle Assemblies & Components
Belts
Cab Components
Cornhead Parts
Cotton Picker Parts
Drivelines & Drive Shafts
Electrical Parts
Engine Overhaul Kits & Components
Feederhouse Parts
Fuel System Parts
Gauge Wheels, Packer Wheels & Parts
Hydraulic Pumps & Parts
Injection Pumps & Parts
Injectors
Mechanical Front Wheel Drive Parts
Platform Components
Radiators & Components
Planter & Drill Parts
Seats & Upholstery
Sickle Assemblies, Drives & Components
Spindles
Starters
Steering Parts
Tie Rods & Components
Used Engines
We carry much more in inventory. And often items in stock ship out the same day your order is placed, which means we'll get you back to the field as quickly as possible.
HONEST. PERSONAL. SERVICE.
As a family-owned company, Abilene Machine has been providing farmers with dependable aftermarket replacement parts for over 40 years. Many of us farm or come from family farms, so we know how important it is to be able to count on your equipment to work the field when you need to. Whether you need to make a repair or perform scheduled maintenance, you can depend on us to help keep your equipment in great working condition. Our parts are shipped fast and built to last.
Having trouble finding the part you need? Contact us and we'll ensure you get the parts you need so you can get back to work.